Sylvia's Story: The Beginning
These objects are where the story all began: an anonymous 19th century woman and the treasured contents of her trunk – fragments of a life that remained behind.
It took two years before I wanted to know the name of the trunk's owner. Until then, this trunk was my fantasy of a woman's perfect life in the 19th century, which I could not bring myself to rupture.
And then one day I was suddenly compelled to know her identity. An Internet search of the names on calling cards found in the trunk quickly answered the question. The owner of the trunk now had a name: Sylvia DeWolf Ostrander.
I came to learn …
One of the two daguerreotypes in the trunk is a post-mortem photograph of Sylvia's brother, Charles, who died at less than a year, in 1849; the other portrays Sylvia and her sister Annie dressed in mourning.
The Daughters of the American Revolution (DAR) pin was the official insignia adopted in 1891, the year after the DAR was organized. Sylvia was the 933rd member and attended the first Continental Congress of the DAR in 1892.
The tortoise shell decorative hair comb was a wedding present from her grandmother Ruth Bullock.
And the wallpaper fragments came from Sylvia's home on Church Street, in Bristol, Rhode Island.
I was captivated by these objects before I even knew Sylvia's name.
This slideshow requires JavaScript.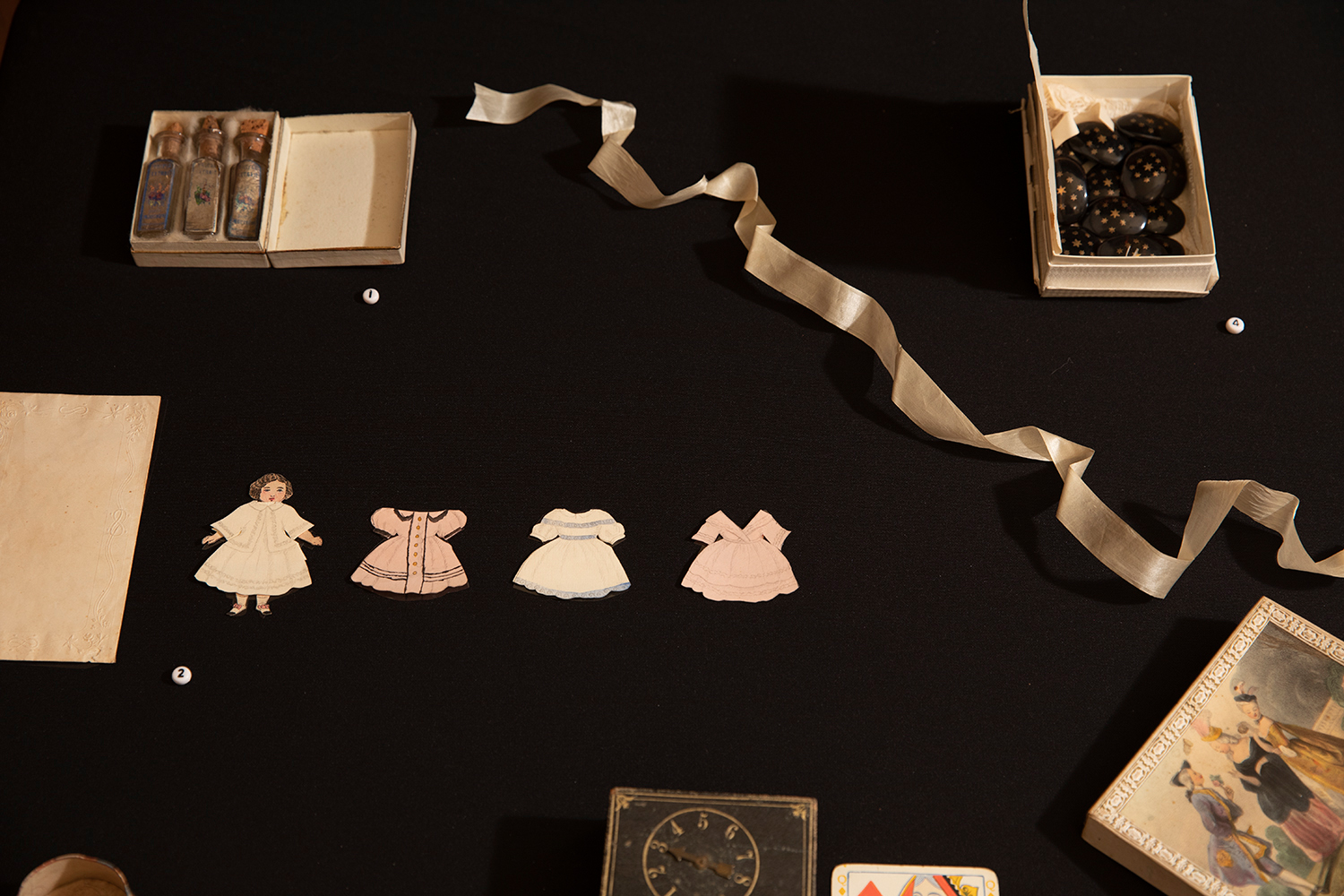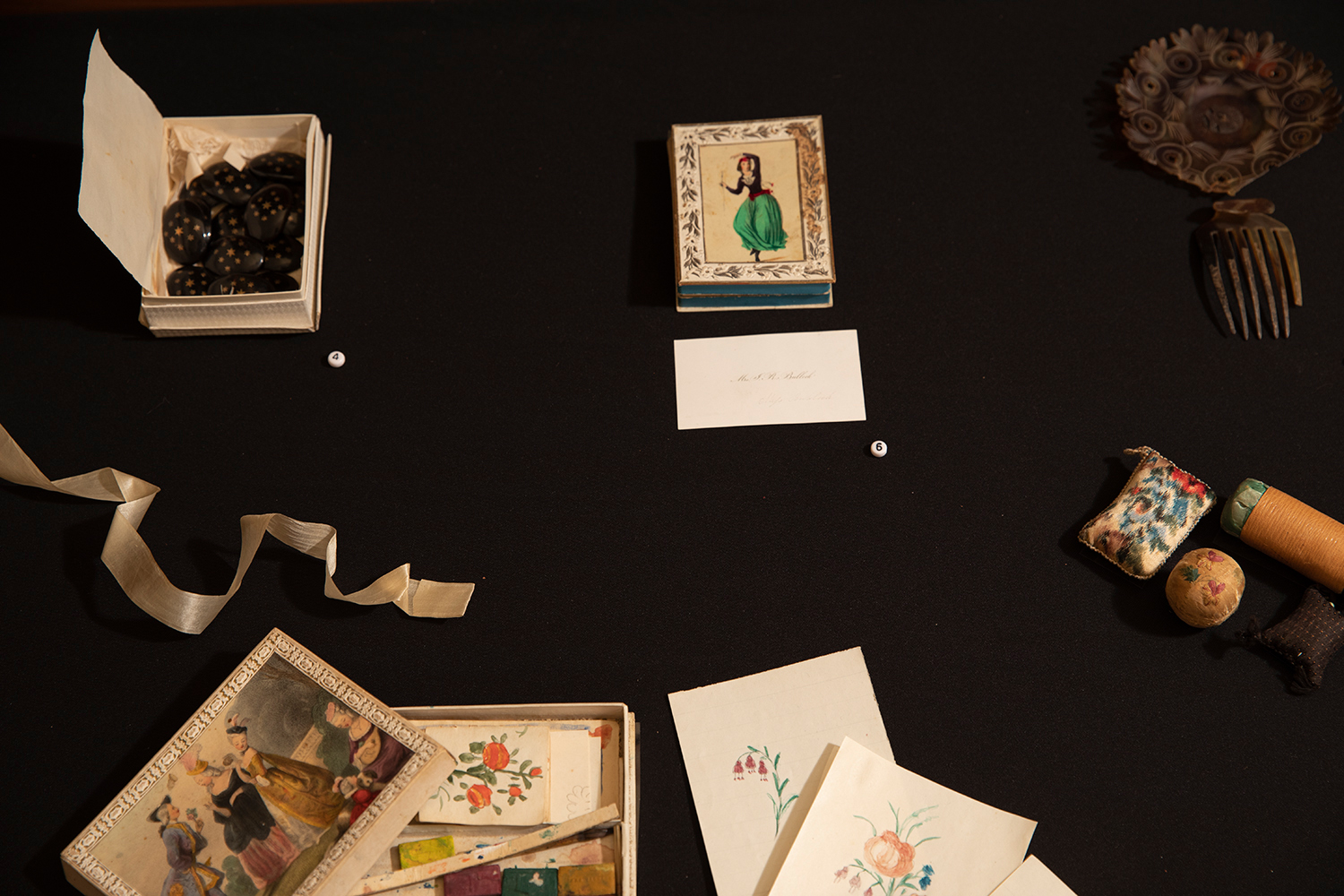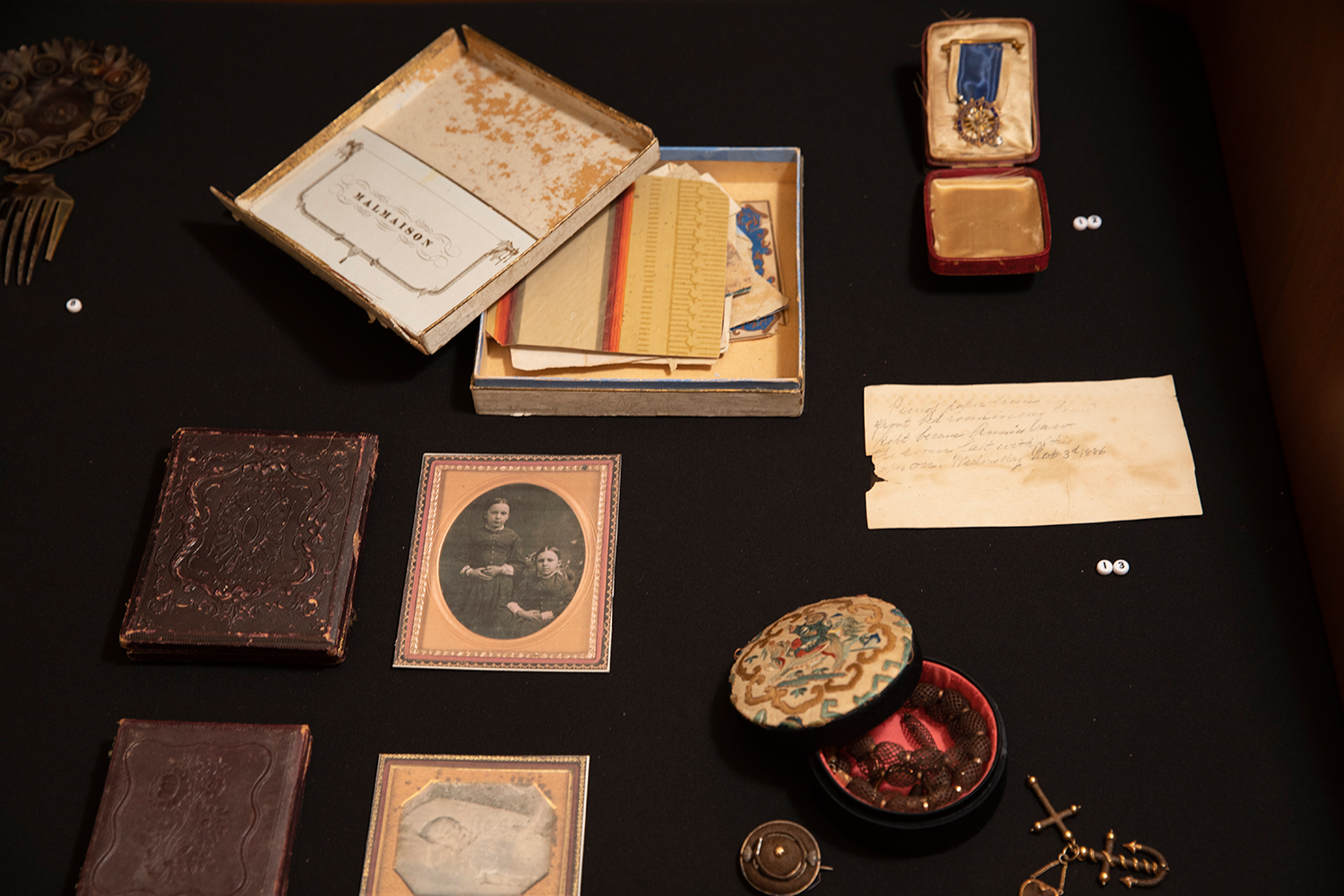 Sylvia: A 19th Century Life Unveiled

.

.

..

Sylvia's Story: The Beginning

..