School Groups
Take a Trip Back in Time
The landmark Merchant's House, preserved intact both inside and out, offers a unique and authentic glimpse of life in mid-19th century New York City.
Built in 1832 and home to merchant Seabury Tredwell, his wife, Eliza, their eight children, and four Irish servants for nearly 100 years, the house is virtually complete with the family's furnishings, personal belongings – and even their clothing.
Students will explore four floors of period rooms and experience daily life in the 19th century by comparing the lifestyles of the Tredwell family and their servants to life today.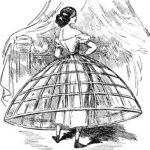 Grades 2-5 will learn about life in the mid-19th century, and will identify the Tredwells' personal belongings and household objects (from candles and oil lamps, to 19th century clothing, and chamber pots, too) comparing them to objects used in their own homes.
Grades 6-8 will make connections between life in the mid-19th century and their own lives using evidence they find in the home to support their findings.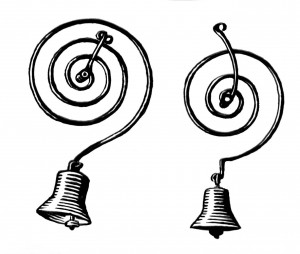 Grades 9-12 can delve deeper into the daily lives of a wealthy merchant class family with custom tours to fit the curriculum and students' interests. Options include Life at Home in Old New York; the Neighborhood Walking Tour of 19th Century Noho; and In the Footsteps of Bridget Murphy, a close examination of the lives of the Tredwells' Irish servants.
A visit to the Merchant's House is a perfect supplement to the school curriculum, offering students an authentic in-depth look at life in New York City during the 19th century.
Booking Information
Call 212-777-1089 or email programs@merchantshouse.org
Tours are 45-60 minutes, $13 per student.
Reservations are required for all guided tours.
Tours must be booked at least two weeks in advance.
Start anytime 10 a.m. to 3 p.m. weekdays.
Only accredited academic organizations are eligible for student discounts. Additional discounts available for NYC Title 1 public schools.
The Museum does not have an elevator. Visitors must climb several flights of stairs.
Minimum group size is 10 people.
Maximum group size is 40 people (including chaperons).
Groups larger than 15 people (including chaperons) must be scheduled on a Tuesday or Wednesday, when the Museum is closed to the general public.
A 50% deposit (refundable up to one week before your tour) is required to confirm your reservation.