Whitman in Love

Conceived and Performed by John Kevin Jones
(A Christmas Carol at the Merchant's House)
Celebrating NYC Pride 2023
4 Performances Only!
Wednesday, June 21; Thursday, June 22; Friday, June 23; Saturday, June 24
7 p.m. in our 19th Century Garden
Tickets $75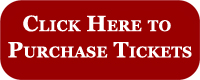 Celebrate NYC PRIDE 2023 with the timeless poetry of Walt Whitman at an early-summer garden party with John Kevin Jones, well-known for his masterful performances in A Christmas Carol at the Merchant's House.
Walt Whitman's life in New York City brought him frequently to the neighborhood of the Merchant's House. The bohemian Pfaff's beer cellar, on Broadway at Bleecker Street, provided the poet nightly refuge. It was at Pfaff's that he met his love and muse Fred Vaughan, who inspired some of Whitman's most touching romantic verse.
A half-century after Whitman's 1892 death, an early 12-poem series, titled "Live Oak, with Moss," was discovered. As performed by Jones, this very personal narrative reveals Whitman's intimate emotions and deep vulnerability as he exposes his romantic relationship with another man.
In Whitman in Love, Jones bring these poems to life as a tribute to the incredible courage of "America's poet," honoring this hidden legacy and further cementing Whitman's place in the history of the LGBTQIA+ community.
Four performances only!
Wednesday, June 21, to Saturday, June 24, 7 p.m.,
leading up to the annual NYC Pride March on Sunday, June 25.
Seating is strictly limited to 40 per performance.
Wine and light beverages will be offered in the garden. In case of rain the performance will move indoors to the grand Greek Revival parlor.