Books by Mary Knapp
Holiday Shipping Deadlines: Order by December 14 for Christmas delivery. Orders placed after December 14 will ship in early January.
All proceeds from book sales benefit the Merchant's House Museum. US Shipping only.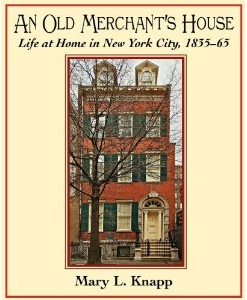 An Old Merchant's House: Life at Home in New York City, 1835-1865
by Mary L. Knapp
An Old Merchant's House provides an authentic view of the domestic life of the prosperous merchant class in mid-19th century New York. It is based on memoirs, diaries, letters, and a preserved antebellum home belonging to the same family for almost 100 years. The daily life and habits of that family and their neighbors, from entertaining and etiquette to medicine and hygiene, and more, are revealed in fascinating detail.
"Mary L. Knapp's An Old Merchant's House: Life at Home in New York City 1835-1865 is a great history of Seabury Tredwell's East Fourth Street home and the best book we've read on domestic life in nineteenth-century New York."
— James and Michelle Nevius
Authors, Footprints In New York and Inside the Apple
…
…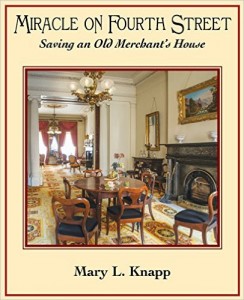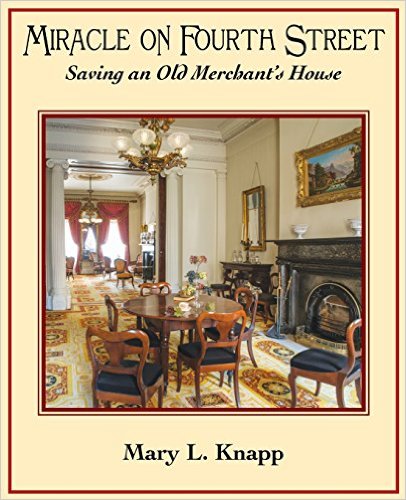 Miracle on Fourth Street: Saving an Old Merchant's House
by Mary L. Knapp
Miracle on Fourth Street is the story of the preservation of a family home that belonged to one of the early merchants of New York City. Lived in by one family for almost 100 years, the house was preserved as a museum upon the death of the last family member.
The book recounts the struggle of the founder of the museum to realize his quixotic vision, the critical intervention of an architect who devoted his life to an authentic structural restoration, and the dedication of a group of professional women who would not give up their goal of reclaiming the beauty of the original furnishings.
It is a story of creative solutions to structural calamities, heartbreaking setbacks, disappointing personality conflicts, and the current stewards' triumph over a final brutal assault on the building that quite literally could have brought the house down.
…